World
Dutch Report says Muslim women endure the most Islamophobic violence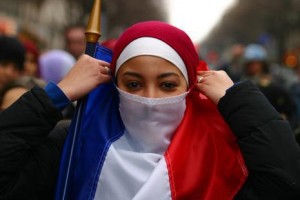 first half-yearly report on Islamophobic violence in the Netherlands
An independent Dutch citizen initiative, established in January 2015, released on its first half-yearly report on Islamophobic violence in the Netherlands.
"Report Islamophobia" was established by a group of Muslim researchers. They primarily used their Facebook profile to gather and verify reports and to create a solidarity and mutual support network. Islamophobic incidents have not previously been registered systematically in the Netherlands.
The report presents findings collected between January and June 2015. The findings mirror research conducted elsewhere in Western Europe that reveals that Muslim women bear the brunt of Islamophobic abuse.
From January to June, "Report Islamophobia" registered 89 reports of verbal and physical abuse, including slurs, beatings, and an attempted kidnapping. Around 90 percent of the victims were female and the majority wore the hijab when attacked.