World
Iraqi youth wins the title of best youth Arab innovator in the world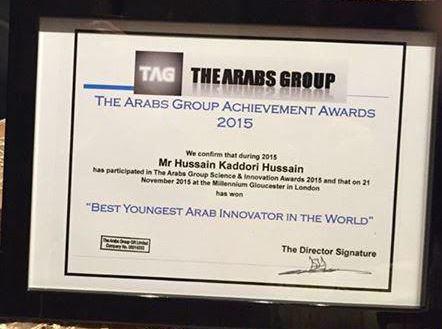 An Iraqi youth has won the title of "best youth Arab innovator in the world"

An Iraqi youth has won the title of "best youth Arab innovator in the world" in a competition held by the Arab Group Achievement Awards of 2015 in the United Kingdom.
Hussein Kadouri was nominated by the Arabs Group in last March and was chosen as the top contestant.
It's noteworthy that Kaddouri was born in the Iraqi city of Nasiriyah in 1998 and he won many prizes in both Arab and International competitions.