World
Boston Islamic Center invites locals to learn about Islam us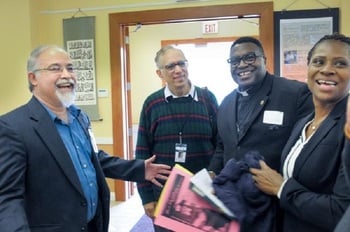 The Islamic Center of Boston is a hard building to miss with its unique Middle Eastern architecture
The Islamic Center of Boston, Wayland, has held its annual open house inviting locals to learn about Islam and the peaceful religion. 
The Islamic Center of Boston is a hard building to miss with its unique Middle Eastern architecture making it a vibrant stand-out on Boston Post Road. 
Many local residents saw the inside of that building for the first time during the center's annual open house, an event seeking to find ways of "fostering peace as a community," MetroWest Daily News reported quoting a press release from the Center's President, Malik Khan. 
The Center's President, Malik Khan said the idea of the open house is to let our neighbors and the general American community to know who we are. 
The afternoon event for Muslim and non-Muslim locals featured tours of the center including the prayer hall and library, and short educational films explaining Muslim culture.