World
Thousands visit German mosques open day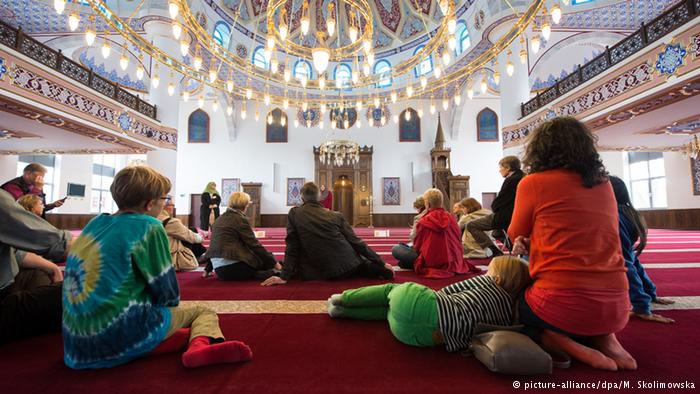 Inviting non-Muslim neighbors to have a closer look at Islam, German Muslims opened the doors of their mosques
Inviting non-Muslim neighbors to have a closer look at Islam, German Muslims opened the doors of their mosques, driven by hope to offer them a true image of Islam as well as to eliminate misconceptions spread by media.
The annual event began in 1997, deliberately choosing to take place on the day Germany celebrates its reunification. 
The event comes amid increasing influx of Syrian refugees who escaped war in their country to Germany, which coupled with far-right rhetoric accusing Muslims of taking over Europe.
At the weekend, several anti-refugees and anti-Islam protests were held in many eastern states like Saxony, Mecklenburg-Western Pomerania and Leipzig city.
The far-right protests compelled police and soldiers to guard buses carrying 100 refugees to a shelter in the eastern town of Niederau.
Germany has Europe's second-biggest Muslim population after France, and Islam comes third in Germany after Protestant and Catholic Christianity.