World
Profane cartoons of Prophet Muhammad on show in Denmark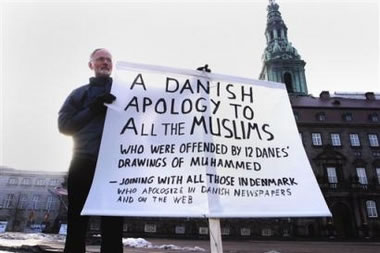 The group had asked for permission to hold the expo in several locations
An exhibition of blasphemous cartoons depicting Islam's Holy Prophet, peace be upon him, was mounted in the Danish capital of Copenhagen on Sunday.
It was organized by the anti-Islamic group "Stop Islamization of Denmark" in a major square in the capital.
The group had asked for permission to hold the expo in several locations, including the Royal Library, but was denied permission.
The cartoons are the same ones put on show in an exhibition in Texas, the United States, earlier this year.