World
New billboard campaign in San Diego presents true image of Islam United States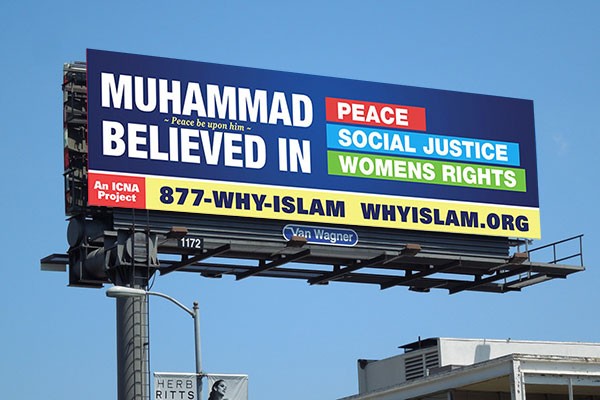 Islamic Circle of North America's (ICNA) national billboard campaign recently added San Diego
Presenting the true message of Islam, three billboards campaign are now up in San Diego, to correct misconception surrounding the faith and offer reliable answers to those seeking more information about Islam.
Islamic Circle of North America's (ICNA) national billboard campaign recently added San Diego, stating the city was an important part of the campaign inviting people to explore the Muslim faith, according to reports.
The campaign will have around 100 billboards posted nationwide. Creators of the message said it could spark backlash amid a spike in anti-Islamic sentiment.
The billboards are meant to dispel the growing misinformation about Islam and its Holy Prophet, peace be upon him and his progeny.