World
200-year-old "Golden Quran" part of Auckland library collection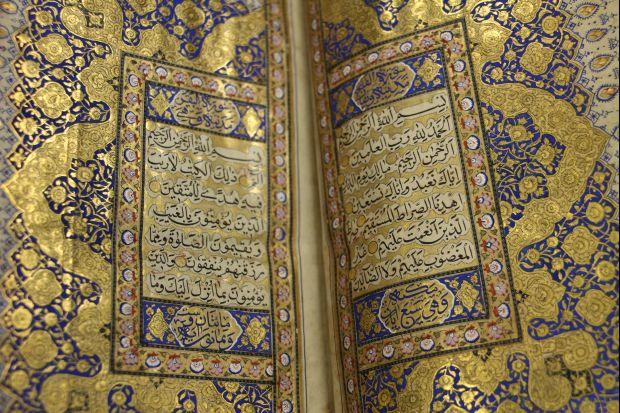 Arabic manuscripts that make up part of the Sir George Grey Special Collections
For the first time a number of Arabic manuscripts that make up part of the Sir George Grey Special Collections at the Central Auckland Library in New Zealand have been translated.
The task fell to Dr. Zain Ali, head of Islamic studies at the University of Auckland and to Hoda Fahmy, a University of Auckland Pharmacy student and Arabic speaker.
A 200-year-old "golden Quran" was of particular interest to the research group.
 It was one of the many items donated to the library in the early 20th century by Auckland bibliophile Henry Shaw. Believed to be at least two hundred years old, the exquisite handwritten Arabic manuscript is bound with lacquered papier-mâché covers that are painted on both sides with richly-colored floral patterns.
On some interior pages, the sacred text sits on a shimmering background of gold, surrounded by a startling blue that is believed to have been made from ground lapis lazuli.