World
Brooklyn anti-Muslims attacks soar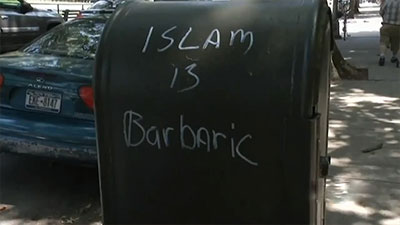 Twin racial attacks at Brooklyn mosque over the weekend have drawn the ire of the Muslim community and city officials who condemned the soaring anti-Muslims attacks in the last two weeks.
The Islamic Center of Bay Ridge in Brooklyn was attacked twice over the weekend when group of cars hoisting the Israeli flags circled the mosque on Sunday, July 20, while yelling anti-Islamic slurs and bullying worshippers.
Earlier on Friday, July 18, eggs were thrown at elderly worshipers from a group riding a car near the mosque.
The two consecutive incidents have prompted holding a news conference by the New York chapter of the Council on American-Islamic Relations (CAIR-NY), as well other Muslim and civil rights organizations to address the racial incidents.
Although there are no official figures, the United States is believed to be home to between 6-8 million Muslims.