World
Muslim campaign urging Americans to "Discover Muhammad, peace be upon him and his progeny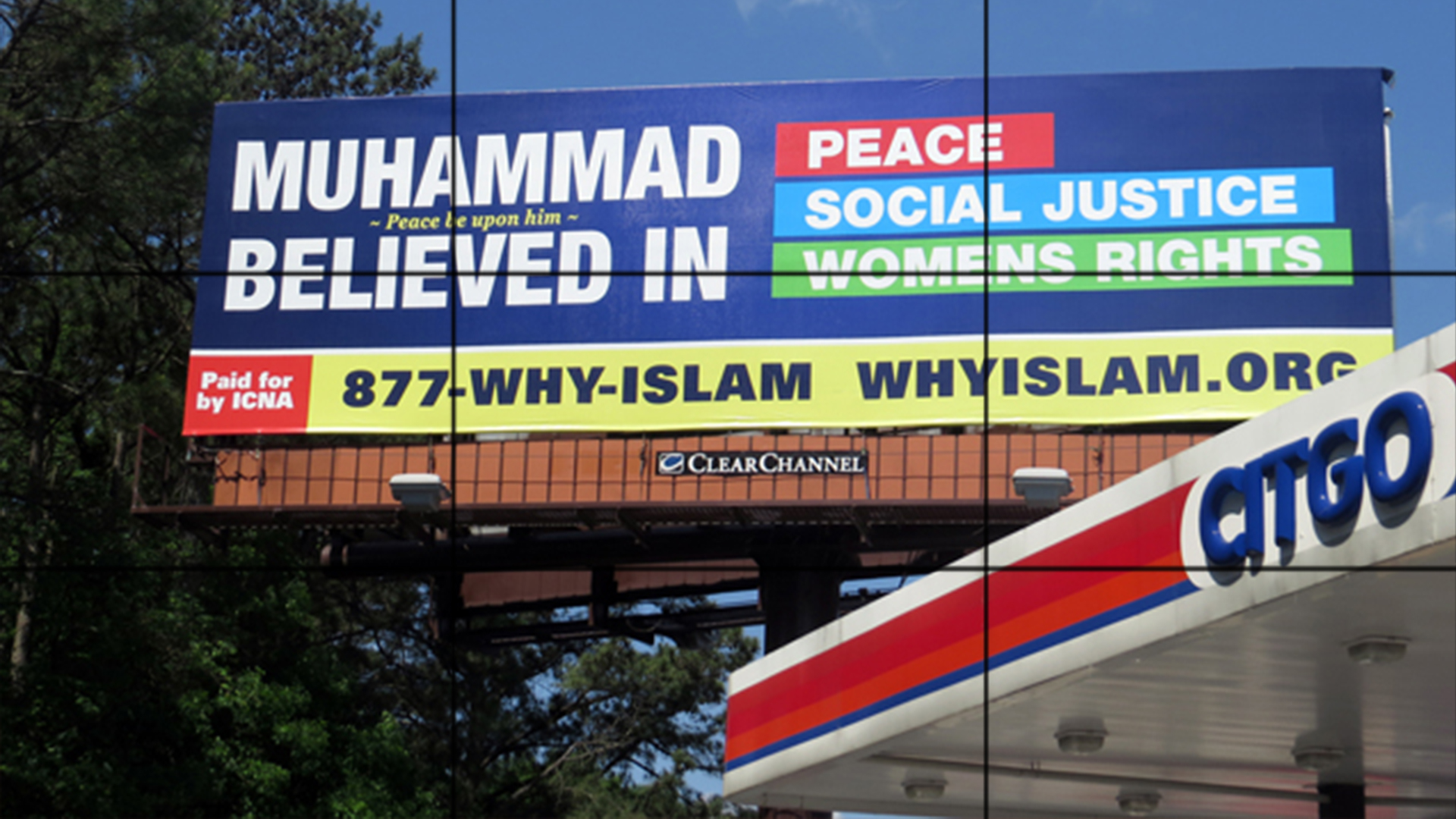 A Muslim campaign urging Americans to Discover (Muhammad peace be upon him)
A Muslim campaign urging Americans to "Discover Muhammad, peace be upon and his progeny" is trying to reverse negative perceptions of the religion by giving a platform for positive messages.
With terrorist attacks providing much of the backdrop for media discussion of their faith, the mainstream Islamic Circle of North America, is sponsoring billboards to talk about peace and love and put belief into context, Euronews reported.
The billboard campaign is not the first high-profile bid by a Muslim group to correct Islam's image in America.  A previous billboard campaign invited Americans to see similarities between Christianity and Islam, which views Jesus, peace be upon him, as a prophet. 
Muslims make up 0.9 percent of the US population, but the number is expected to double by 2050.