Shia Medias
"Fatima Zahra: From Birth to Martyrdom" is a book authored by Ayatollah Seyed Mohammad Kazem Qazwini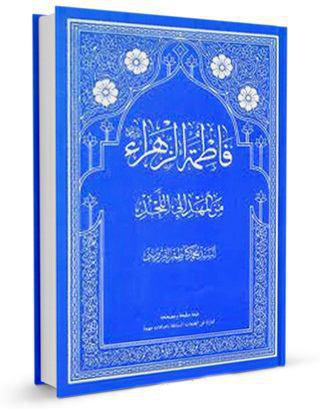 Birth to Martyrdom", written by Ayatollah Seyed Mohammad Kazem Qazwini, includes topics taken from the Ahlul-bait's traditions
A book titled, "Fatima Zahra: From Birth to Martyrdom", written by Ayatollah Seyed Mohammad Kazem Qazwini, includes topics taken from the Ahlul-bait's traditions and historical books.
 This book is considered a source in the Fatimid culture.
His Eminence has sought to gather the most prestigious and valuable sources to write this book in order to clarify he situations of Lady Fatima has been through.
According to his will, the book was placed over the dead body of his eminence Seyed Mohammad Kazem Qazwini, 17 years later the body was uncovered to be moved to Holy Karbala, the body was found clean as if it was buried yesterday.
Eventually, Ayatollah Qizuini's body was buried in Karbala near the Imam Hussein Holy Shrine.