Shia Medias
More than 7000 Husseini processions to participate in serving pilgrims on Arbaeen Pilgrimage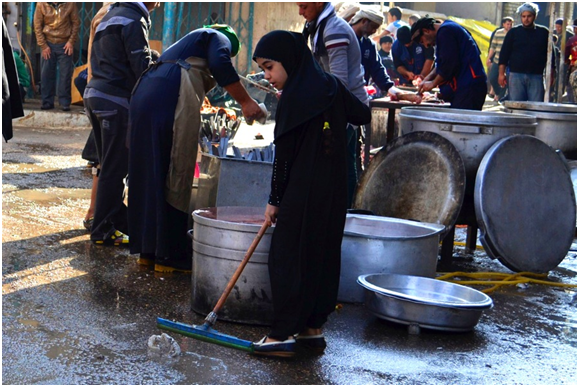 Department of Husseini Processions and Rituals, affiliated to the General Secretariat
Around 5000 Husseini processions have officially registered in the Department of Husseini Processions and Rituals, affiliated to the General Secretariat of the Imam Hussein and al-Abbas Holy Shrines.
Sheikh Riyadh Neama al-Salman, head of the department, said in a statement that the number of the Husseini processions is expected to increase with the approach of Arbaeen Pilgrimage to reach 7000 Husseini processions and institutions.
He added that a meeting has been recently held to discuss new instructions and other security and health issues.