Religious Authority
Mourning ceremonies held in the house of the Grand Ayatollah Sayed Shirazi, may Allah prolong his life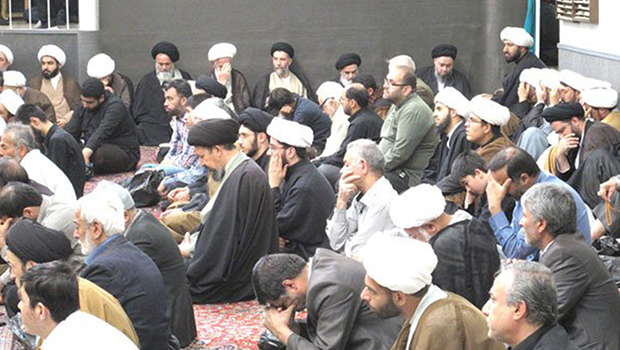 Mourning ceremonies on the martyrdom anniversary of Imam Ali al-Hadi, peace be upon him, were held on Wednesday in the honorable house of the Eminent Grand Ayatollah Sayed Sadiq Husseini Shirazi, may Allah prolong his life
Mourning ceremonies on the martyrdom anniversary of Imam Ali al-Hadi, peace be upon him, were held on Wednesday in the honorable house of the Eminent Grand Ayatollah Sayed Sadiq Husseini Shirazi, may Allah prolong his life.
The ceremonies were attended by scholars and Hawza students, along with some guests from Iraq.
During the ceremonies, the orators spoke about the high rank of Imam Ali al-Hadi, peac be upon him, shedding light upon his blessed biography and the woes he faced by the Abbasid leaders, may Allah curse them.