NEWS
Religious Authority
Australia-based Husseiniya and Mosque of Ale Yasin distributes sacrificial meat to needy families in holy Qom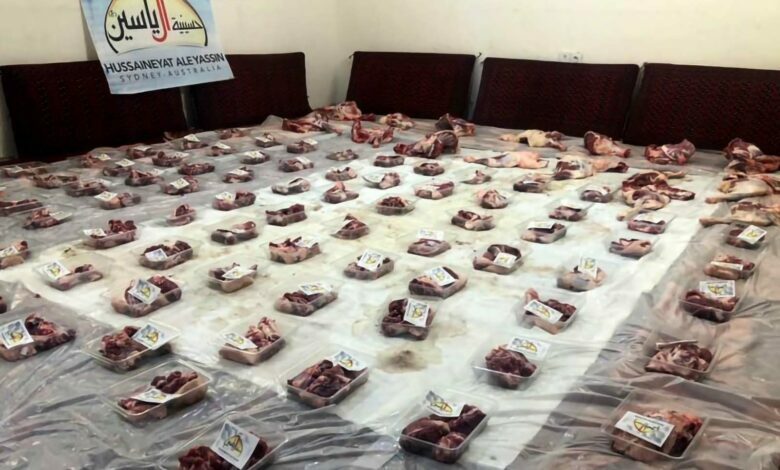 The charitable committee of Ale Yasin Husseinya and Mosque based in the Australian city of Sydney distributed sacrificial meat to needy and orphan families in Holy Qom, Iran.
It is worth mentioning that the Husseiniya is affiliated to the Supreme Religious Authority, Grand Ayatollah Sayyid Sadiq al-Husseini al-Shirazi.
The charitable activity was carried out in the names of the two infallible Imams, Imam Muhammad al-Baqir and Imam Ali al-Hadi, peace be upon them.