Religious Authority
Fatimid Days mourning ceremonies continue in the house of Grand Ayatollah Shirazi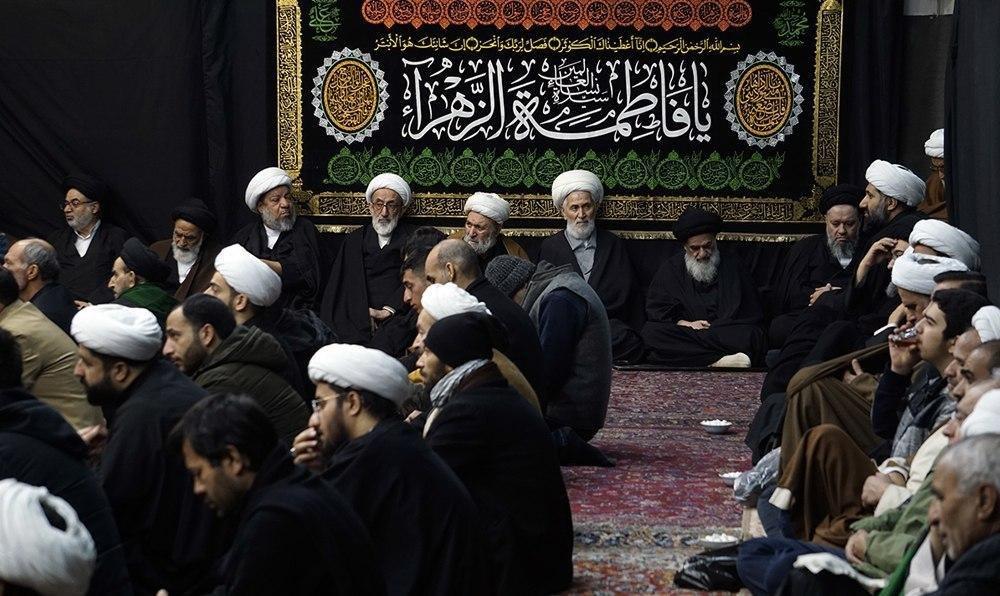 For the third day in a row, mourning ceremonies for the martyrdom anniversary of Fatima al-Zahraa, peace be upon her, were held in the house of the Grand Ayatollah Sayyed Sadiq Husseini Shirazi, may 
For the third day in a row, mourning ceremonies for the martyrdom anniversary of Fatima al-Zahraa, peace be upon her, were held in the house of the Grand Ayatollah Sayyed Sadiq Husseini Shirazi, may Allah prolong his life. 
Distinguished preachers spoke about the misfortunes of the daughter of the Messenger of Allah, peace be upon her, and her role in defending the foundation of Islam and its supreme values, and the injustice faced by her from hypocrites and enemies of Islam.
The mourning ceremonies started from the first day of the month of Jumada Al Thani to the third day, in the morning in the Persian language and in the Arabic language in the afternoon.