Religious Authority
Members of Karbala Office of Grand Ayatollah Shirazi participate in mourning procession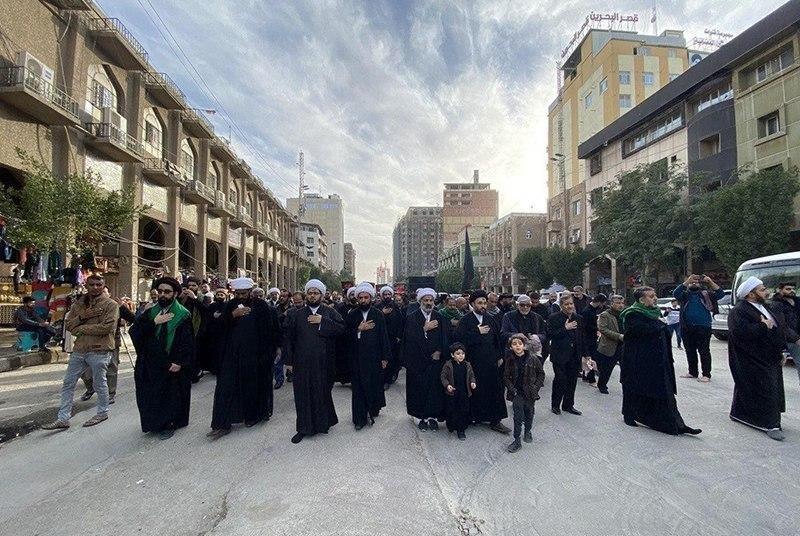 Members of the Office of the Supreme Religious Authority, His Eminence Grand Ayatollah Sayyid Sadiq Al-Husseini Al-Shirazi, in the holy city of Karbala, participated in the mourning procession commemorating the
Members of the Office of the Supreme Religious Authority, His Eminence Grand Ayatollah Sayyid Sadiq Al-Husseini Al-Shirazi, in the holy city of Karbala, participated in the mourning procession commemorating the martyrdom anniversary of Fatima al-Zahraa, peace be upon her. 
The procession started from Bab al-Qiblah of Imam Hussein Street, heading towards the Holy Shrines of Imam Hussein and al-Abbas, peace be upon them.
A group of clerics and students of the Islamic seminary, in addition to members of the Office of His Eminence al-Shirazi participated in the mourning procession.