Religious Authority
Representative of Grand Ayatollah Shirazi meets the Grand Mufti of the Sultanate of Oman and emphasizes the principle of peaceful coexistence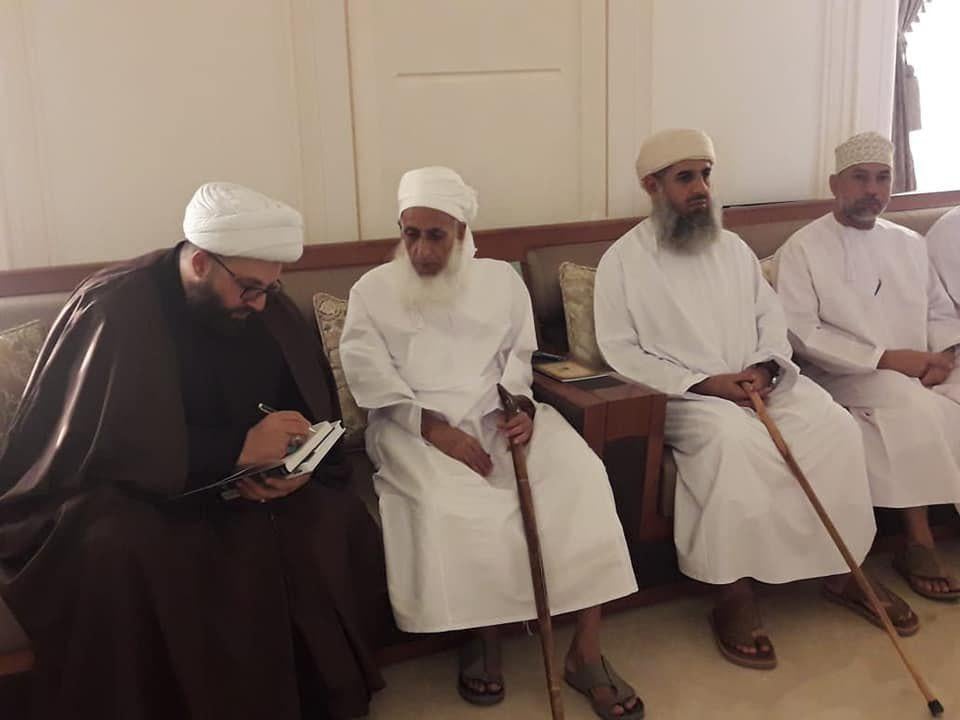 The representative of the Supreme Religious Authority, Grand Ayatollah Sayyed Sadiq al-Husseini al-Shirazi, in Lebanon, Sheikh Muhammad Ali al-Fouani, during his visit to
The representative of the Supreme Religious Authority, Grand Ayatollah Sayyed Sadiq al-Husseini al-Shirazi, in Lebanon, Sheikh Muhammad Ali al-Fouani, during his visit to the Sultanate, met with the Grand Mufti Sheikh Ahmed bin Hamad al-Khalili.
The conversation discussed some Islamic issues of general concern.
In his speech, Sheikh al-Fouani stressed that peaceful coexistence is necessary and backed by the real Islamic religion represented by Prophet Muhammad and his pure progeny, peace be upon them. He presented to the Grand Mufti and his deputy, His Eminence Dr. Sheikh Kahlan Al Kharousi, the book of "Politics from the Reality of Islam" by His Eminence, and the book "The Way to Revive" by the late Sayyid Muhammad al-Shirazi.
For his part, the Grand Mufti of the Sultanate conveyed his peace and prayers to the Grand Ayatollah.
Sheikh al-Fouani also met with many scholars in the endowments, tribal leaders and a large group of believers.