Religious Authority
The house of Grand Ayatollah Shirazi commemorates the anniversary of the Jannat al-Baqi demolition crime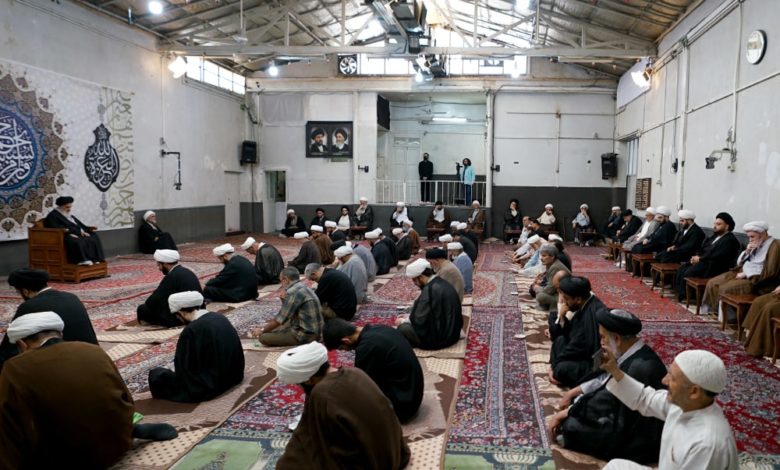 The house of the Supreme Religious Authority, Grand Ayatollah Sayyed Sadiq al-Husseini al-Shirazi, in the holy city of Qom, revived the anniversary of the demolition of al-Baqi Cemetery, which contains the pure bodies of Imams of the Ahlulbayt, in Medina.
A mourning ceremony was held in the presence of a group of clerics, scientific and cultural figures, and believers, who all expressed their denunciation and condemnation of the crime by misguided criminal Wahhabis.
The attendees offered their condolences to the Awaited Imam Mahdi, may Allah hasten his honorable reappearance, on the painful anniversary.