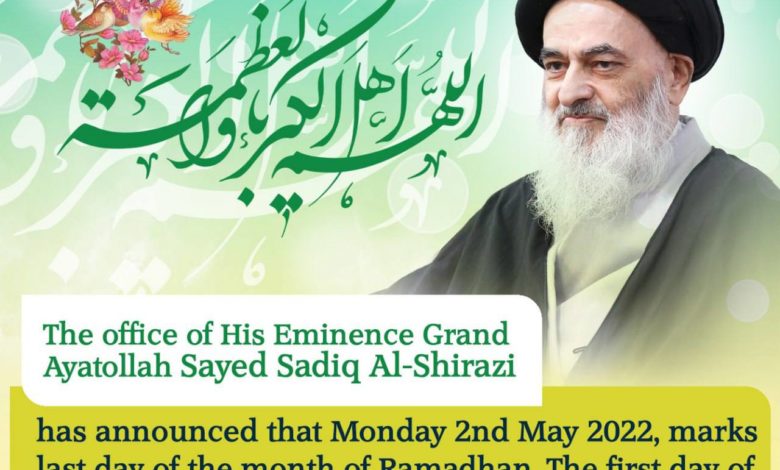 The Head Office of His Eminence Grand Ayatollah Sayed Sadiq al-Husseini al-Shirazi, has announced that Monday 2nd May 2022, marks the last day of the holy month of Ramadhan 1443.
Thus, the first day of Shawwal, or Eid al-Fitr, will be on Tuesday 3rd May 2022.
On behalf of Shia Waves News Agency, we wish you all a blessed Eid in advance!