Religious Authority
Delegation from Karbala office of Grand Ayatollah Shirazi visits victims of Twereej Run incident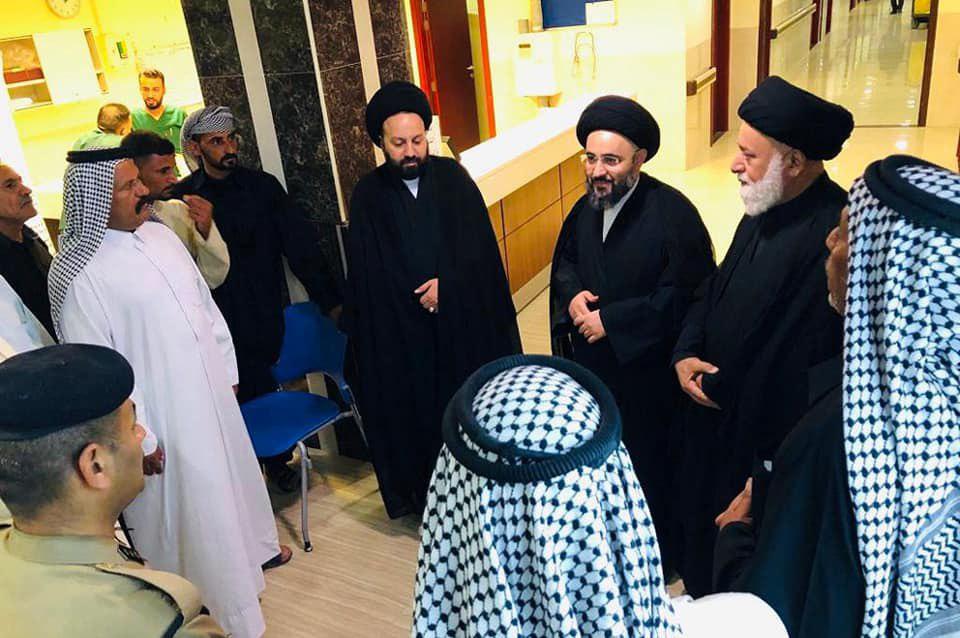 A delegation from the Karbala office of His Eminence Grand Ayatollah Sayyed Sadiq al-Husseini Shirazi visited a group of people injured in the Twereej Run incident in
A delegation from the Karbala office of His Eminence Grand Ayatollah Sayyed Sadiq al-Husseini Shirazi visited a group of people injured in the Twereej Run incident in the Holy Shrine of Imam Hussain on Ashura. 
The delegation was presided by Sayyed Mehdi Shirazi.
The delegation conveyed the greetings of His Eminence Sayyed Sadiq al-Shirazi and prayed for their speedy recovery.