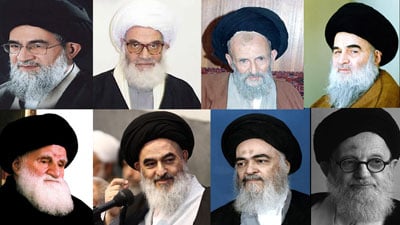 The Iranian authorities in Shiraz city have closed the office of the Eminent Grand Ayatollah Sayed Sadiq Husseini Shirazi, may Allah prolong his life, in a move that raised suspicion about the Iranian authorities against the offices of religious authorities in Iran.
Witnesses from Shiraz city said that Iranian security forces closed the office without prior notice or any legal justification.
It is to mention that the Iranian authorities had already closed a number of offices of eminent Grand Ayatollahs such as the offices of Sayed Kadhum Shareet madari, Sayed Hassan Qumi, Sayed Mohamad Rouhani, Sayed Mohammad Shirazi, Sayed Ahmed al-Khosari, Sheikh Mohammad Tahi al-Khaqani, Sheikh Hassan Ali Montadhari, and finally the office of the Eminent Ayatollah Sayed Mohammad Ali Shirazi in the city of Mashhad few days ago.