Saudi
Social experiment carried out among young children to abandon services to Imam Hussein, peace be upon him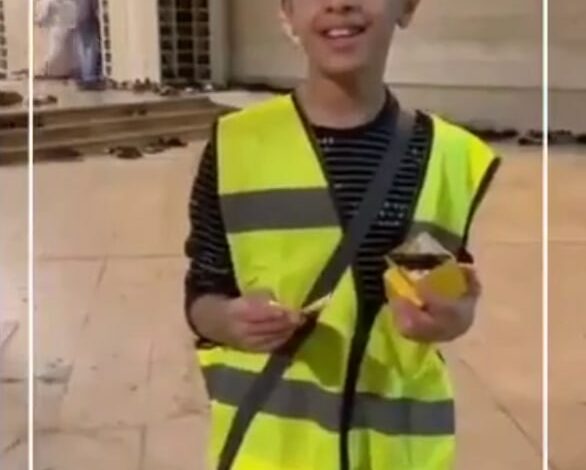 Al-Hamza bin Abdul Muttalib (peace be upon him) mosque in the Saihat region of Qatif, Saudi Arabia, carried out a social experiment among a number of young children working to provide Husseiniyah services to mourners on the painful Ashura commemoration, to test the extent of their attachment to the Master of Martyrs (peace be upon him).
Young children appeared spontaneously and with common sense in a video clip, which was followed by the Shia Waves News Agency, offering them a huge financial gift, in exchange for announcing that they had abandoned the service of Imam Hussein (peace be upon him) and abandoned him.
The shocking surprise was that all the participating children rejected the idea from the ground up, out of their sincere love for Imam Hussein (peace be upon him) and that "loyalty to him is not compensated by all the treasures of the world," as one of the children said.
The children were surprised when were given the financial gift to, as soon as they knew that it was a cost for abandoning the service of the Master of Martyrs (peace be upon him), and repudiating him, abandoning his service and supporting his humanitarian cause.
Their refusal to take the financial gift was shocking, as their hearts were united around very convincing answer: How do we abandon our beloved Imam, who sacrificed whatever he had to reform us and to elevate our position?