Saudi
Hajj Mission of Grand Ayatollah Shirazi visits the Hajj Missions of Grand Ayatollah al-Najafi and Grand Ayatollah al-Fayyadh in Medina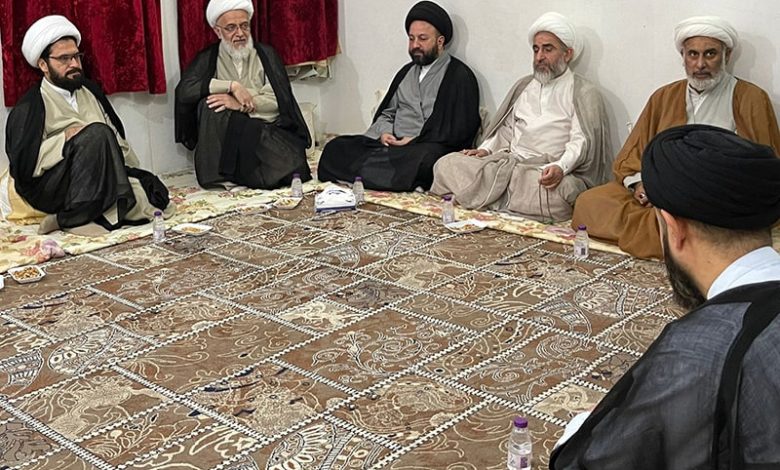 The Hajj Mission of His Eminence Grand Ayatollah Sayyed Sadiq al-Husseini al-Shirazi visited the Hajj Missions of Grand Ayatollah Sheikh Bashir al-Najafi and Grand Ayatollah Sheikh Ishaq al-Fayyadh in Medina.
In a statement received by Shia Waves News Agency, the official website of the Supreme Religious Authority stated that the Mission's visit was within the framework of visits and meetings to Hajj pilgrimage missions of religious authorities in Medina.
It added that during the visit, there was a discussion about the situation of the Ahlulbayt followers in various parts of the world, and on various religious, ideological and cultural issues.