Saudi
Rare Quran collection on display in Riyadh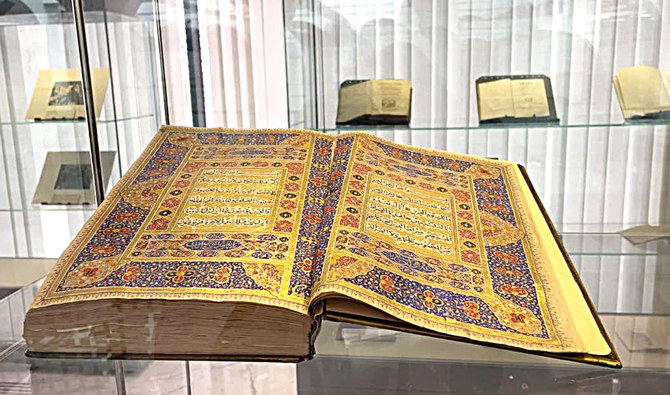 To celebrate World Heritage Day that took place on April 18, King Abdulaziz Public Library held an exhibition of rare holy Qur'ans in Riyadh, which showcases Islam and Arab culture's rich history.
The collection consists of 267 Qur'ans, and 20 valuable museum copies, most of which were written between the 10th and 13th centuries AH, which is from the 15th to the 19th centuries AD.
The library has other collections depicting Arab and Islamic heritage including rare coins and calligraphic art.
A particularly rare Qur'an on display is one made up of 30 sheets. The first folio is decorated with wonderful vegetal motifs using bright colors and gold water. The rest of the pages are completely gilded, and the side frames contain colored and gilded floral motifs in the Naskh script, produced in 1240 A.H. or 1824 A.D.
Also part of the collection is another complete Qur'an, from Surah Al-Fatiha to Surah Al-Nas, which was written in Makkah opposite the Kaaba during the month of Ramadan 1025 A.H. or 1616 A.D.
There are also Indian Qur'ans with various floral decorations, as well as samples of beautiful Chinese, Kashmiri and Mamluk productions. In terms of scripts, the range includes Galilee (Kufic), Naskh, Thuluth, Timbuktu, and Late Sudanese. There are also scripts particular to the Levant, Iraq, Egypt, Yemen, and from the Najd and Hijazi regions.