Pakistan
Pakistani authorities detain more than 1,400 Afghan refugees and assault women and the elderly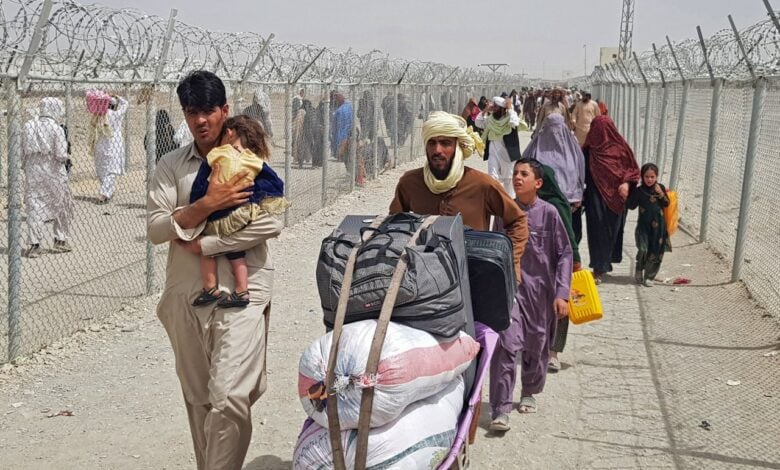 The control of the Taliban terrorist movement on power in Afghanistan prompted many segments, including those working in government jobs and persecuted minorities such as Shia Muslims, to head towards neighboring Pakistan, as a first step in the search for safety.
According to media reports, followed by Shia Waves News Agency, "These Afghans did not wait long until they began to face great pressure, and a number of them were subjected to repeated assaults by the Pakistani authorities, and hundreds of them were imprisoned, even women and the elderly."
Circulating video clips showed that Afghan refugees were subjected to many violations in Pakistan, while the number of detainees reached more than one thousand and four hundred Afghan refugees, and the Pakistani government did not show any clear policy in this context.
For their part, former Afghan officials stated, "The main problem is the lack of a clear policy towards Afghan refugees. The Pakistani government opened the (Spin Boldak) port for Afghans, and allowed them to enter without papers, only to be surprised after that by harsh treatment, tying refugees with ropes and taking them to prisons."
Activists and human rights organizations called on the Pakistani government to follow an appropriate and clear policy towards Afghan refugees, "either not to allow them to enter in the first place, or to treat them in a humane and decent manner as long as they are allowed to enter," as they say.
At the same time, the Minister of Immigrants to the Taliban government, Haji Khalil Rahman Haqqani, demanded from the Chargé d'Affaires of the Pakistani ambassador in Kabul, that his country review its policies with Afghans, especially those who go to receive treatment such as cancer patients.