Lebanon
Sayyed Muhammad Ali Amin, one of the scholars of Lebanon, passes away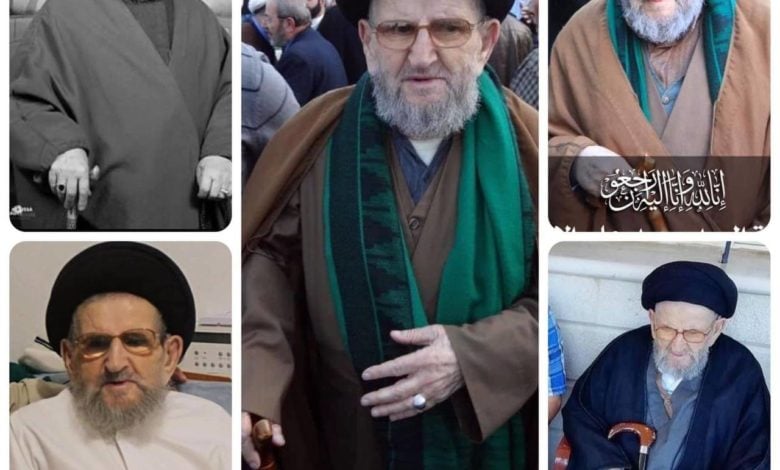 Ayatollah Sayyed Muhammad Ali Amin, one of Lebanon's leading scholars, passed away at the age of 102.

The deceased scholar studied in Najaf and was one of the students of the late Grand Ayatollah Sayyid Abu al-Qasim al-Khoei.
This great scholar from the Amin family helped establish a religious school in southern Lebanon and was the director of seminaries in southern Lebanon for many years and was very popular and well known among the Lebanese Shias.
The deceased had a strong memory and high knowledge of jurisprudence and principles, and at the same time humble and ascetic, despite being a member of the Supreme Shia Council and being the Mufti of Bint Jbeil for 40 years.
The scholar, along with other Lebanese scholars, was one of the founders of the Supreme Council of Shias in Lebanon.

He was buried on Friday 15-7-2022 in his hometown, the village of Shaqra, among a large crowd of Shias and lovers of the Ahlulbayt, peace be upon him, in southern Lebanon.