Lebanon
The Office of Grand Ayatollah Shirazi in Beirut celebrates the birth anniversary of Imam Redha, peace be upon him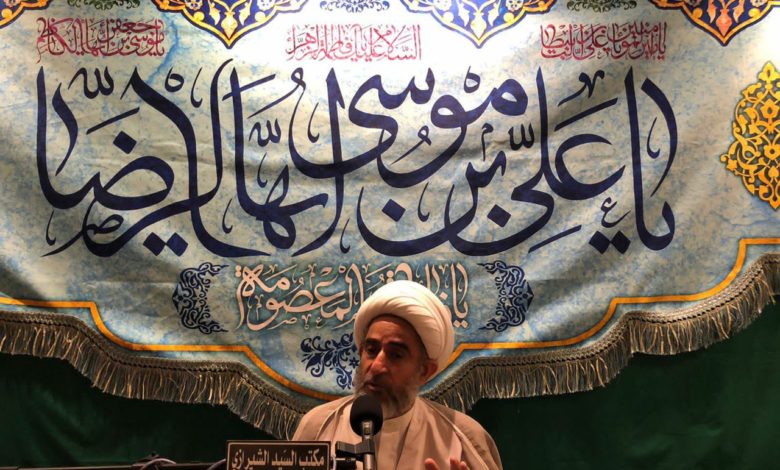 A blessed celebration was held in the office of the Supreme Religious Authority, His Eminence, Grand Ayatollah Sayyed Sadiq al-Husseini al-Shirazi, in the Lebanese capital, on the occasion of the birth anniversary of Imam Ali ibn Musa al-Redha, peace be upon him.
The celebration was attended by many religious and social figures and general followers of the Ahlulbayt, peace be upon them.
His Eminence Sheikh Jalal Maash delivered a lecture about the blessed biography of the Eighth Imam, peace be upon him.
The joyful event concluded with poetry recitation.