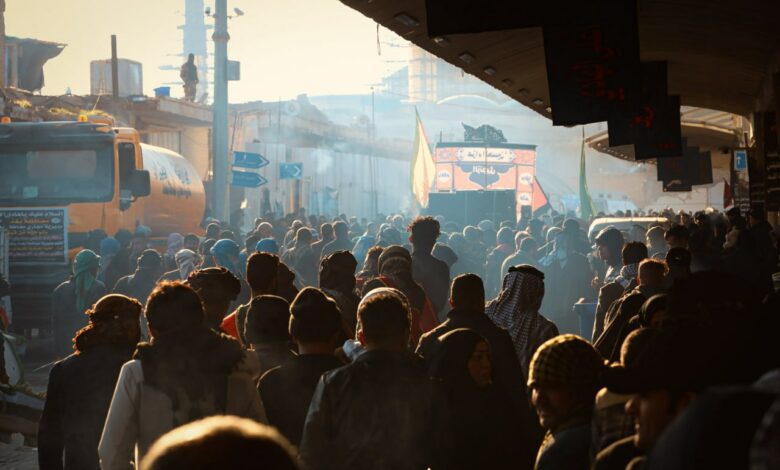 Millions of mourners are flocking towards the Askariyan Holy Shrine in Samara to offer their condolences to the Imam of our time, Imam al-Mahdi (may Allah hasten his honorable reappearance) on the tagedy of the martyrdom anniversary of Imam Ali al-Hadi, peace be upon him.
The official website of the Holy Shrine said in a report followed by Shia Waves Agency, "the Holy Shrine has, Tuesday, begun implementing its security and service plan set for the commemoration of the martyrdom of Imam al-Hadi (peace be upon him)."
Officials confirmed that there is a high level of coordination with all the supporting bodies from the government ministries of security, health and service, the Shia endowment office, the holy shrines, volunteer organizations in Baghdad and the provinces and service and health departments in Samarra and security forces.
More than 300 service processions and other mourning processions are participating in this massive pilgrimage to offer services to the honorable pilgrims coming from different Iraqi provinces and also pilgrims from other foreign countries.