Iraq
Allama Al-Hilli Religious Seminary offers various cultural services to Arbaeen pilgrims in Holy Karbala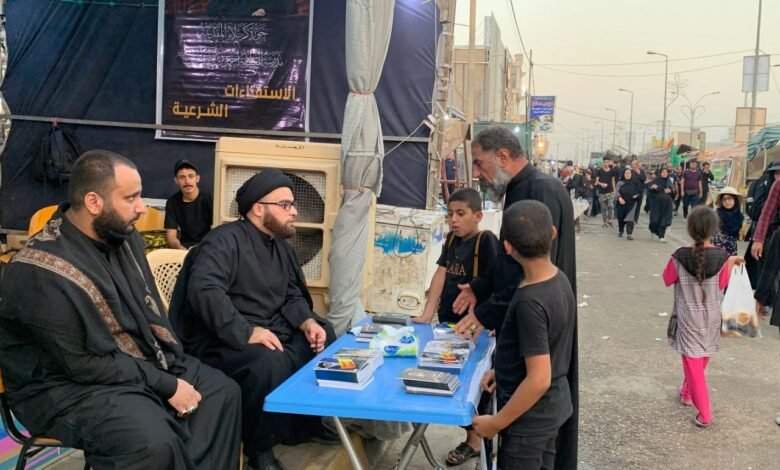 The scholarly seminary of Sheikh Ahmed bin Fahd Al-Hilli, announced in Holy Karbala, the provision of various cultural services to the pilgrims of Arbaeen.
In a statement received by Shia Waves News Agency, the seminary said, "The scholars and students of the seminary established a center to answer pilgrims' inquiries, and to educate the believers on the teachings of Ahlulbayt and the Arbaeen Pilgrimage."
The center has been active with its mission since it was erected at the entrance to holy Karbala through Najaf, where most of the walking pilgrims from the cities of southern Iraq flocked on the occasion of the Arbaeen Pilgrimage for this year 1444 AH, according to the statement.
The center witnessed the influx of many pilgrims seeking answers to their ideological and jurisprudential questions.