Iraq
Imam Hussein Satellite Channel Group continues to transmit the Arbaeen ceremonies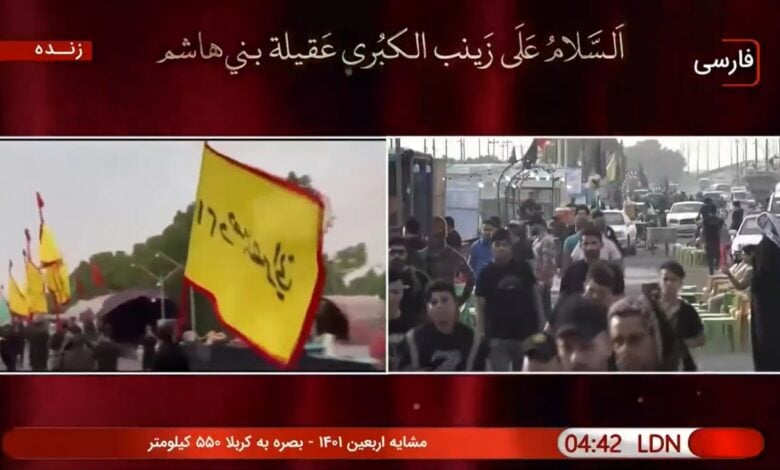 Imam Hussein Satellite Channel Group continues to cover and transmit the ceremonies commemorating the blessed Arbaeen Pilgrimage, which was launched more than fifteen days ago, through its live and talk shows as well as its news coverage of the most prominent event in the world.
The Group, through its channels in five languages ​​(Arabic, English, Persian, Urdu and Turkish), accompanied the pilgrims' march that started from the far south of Iraq towards the holy city of Karbala. It also held distinguished meetings with a number of clerics, thinkers, researchers, writers and intellectuals, who enriched the hours of live broadcasts as well as talk shows with important and prominent information about the timeless phenomenon of the Arbaeen.
IHTV pushed a large number of its producers, correspondents and photographers to cover all the activities of the blessed Arbaeen pilgrimage.
The media coverage of Imam Hussein (peace be upon him) Satellite Channels was very organized throughout the days of the pilgrimage, as they did not miss any moment experienced by followers of the Ahlulbayt (peace be upon them) on their way to Holy Karbala, conveying with confidence and honesty what happened when the hearts meet at the Shrine of the Master of Martyrs (peace be upon him).
The management of Imam Hussein (peace be upon him) Channels also expresses its great thanks to everyone who came to revive the blessed pilgrimage, and appreciated the efforts of the Husseini processions that made precious efforts to serve the pilgrims, in addition to thanking all the media outlets that came from inside and outside Iraq and believed in the greatness of the Arbaeen event, transmitting it with their lenses and correspondents to the whole world.