Iraq
The former Nigerian ambassador to Iraq: I am very happy to visit the Holy Shrine of the Commander of the Faithful (peace be upon him)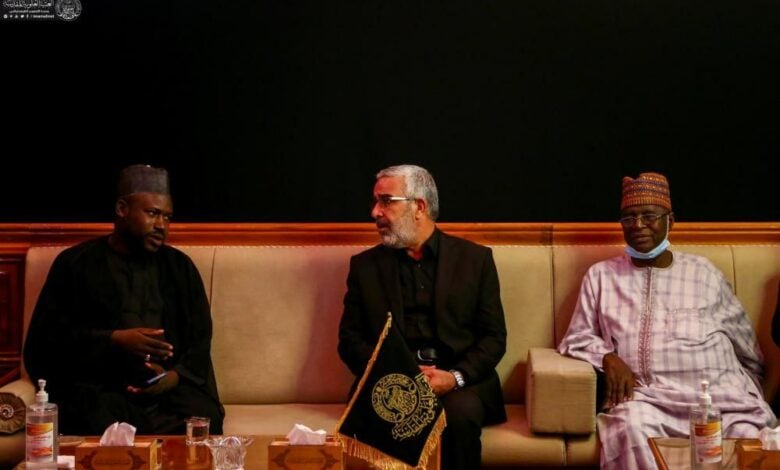 The former Nigerian ambassador to Iraq, Bala Muhammad Sami, expressed his happiness to visit the Holy Shrine of the Commander of the Faithful, peace be upon him.
The Nigerian diplomat was briefed on the works and services provided to the millions of pilgrims visiting the Holy Shrine on Arbaeen.
The Assistant Head of the Public Relations Department, Salam al-Jubouri, said in a statement that the Nigerian diplomat had expressed his good impression of the hospitality and humane treatment he received in both Holy Karbala and Najaf.
Al-Jubouri added, "Sami also stressed the importance and sanctity of the visit to the Commander of the Faithful and Abu Abdullah Al-Hussein, peace be upon them, at this particular time and that he is very happy to be able to perform the visitation ceremony on this sacred occasion."