Iraq
Arbaeen Platform: Husseini poetic program about the Arbaeen on Imam Hussein TV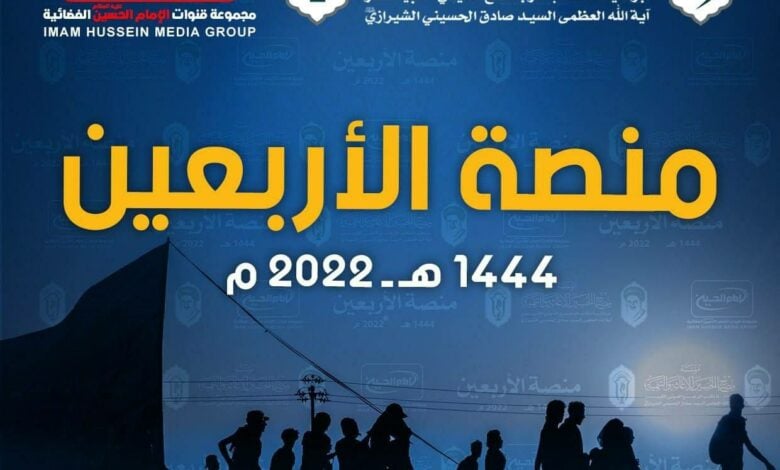 The Misbah Al-Hussein Foundation for Relief and Development in Holy Karbala, under the auspices of the Office of the Supreme Religious Authority, Grand Ayatollah Sayyed Sadiq Al-Husseini Al-Shirazi, launched its annual TV program on the days of the blessed Arbaeen Pilgrimage called (The Arbaeen Platform).
In a statement received by Shia Waves News Agency, the Foundation stated that a large number of Husseini poets from Iraq and abroad are participating in the program launched by the Foundation, in cooperation with Imam Hussein TV, with Husseini poems that translate the dignity, history, and injustices subjected to the Ahlulbayt, peace be upon them all.
The Foundation added that for the sixth year in a row, it is holding this Husseini cultural and poetic program, which brings together Husseini writers and poets from different countries.
It is worth noting that the program is participated by dozens of poets annually, with poems in eloquent Arabic poetry or spoken (popular) poetry, and from Arab and foreign countries as well.