Iraq
Misbah Al-Hussein Foundation in Karbala presents Husseini service shield to Husseini servants in honor of their efforts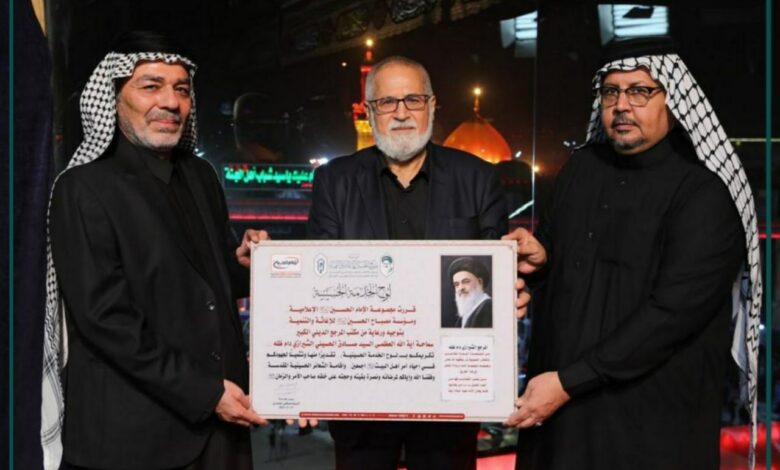 The Misbah Al-Hussein Foundation for Relief and Development, in cooperation with the Imam Hussein Media Group, took the initiative to present the Husseini service shield to a number of Hussein servants in honor of their efforts.
The Foundation issued a statement received by Shia Waves News Agency, that under the direction of the Office of the Supreme Religious Authority, His Eminence, Sayyid Sadiq Al-Husseini Al-Shirazi, may Allah prolong his life, that in cooperation with the Imam Hussein Media Group, the "Husseini Service Shield" was awarded to a number of Husseini service figures, processions and bodies, who participated in commemorating the rituals and ceremonies of the Ahlulbayt, peace be upon them all, and who take the responsibility of disseminating their knowledge.
The statement added that this initiative was first introduced on the TV program (Diwan Al-Arbaeen), which is aired on Imam Hussein TV channel, peace be upon him, and since its first episode, Sheikh Abdul Ali Al-Hamiri and Mr. Ahmed Madi, the head of the Foundation's media department, presented (Husseini Service Shields) to program guests from Babylon and Diyala provinces.