Iraq
'Qanadeel al-Sama' procession commemorates thirteenth of Muharram in holy Karbala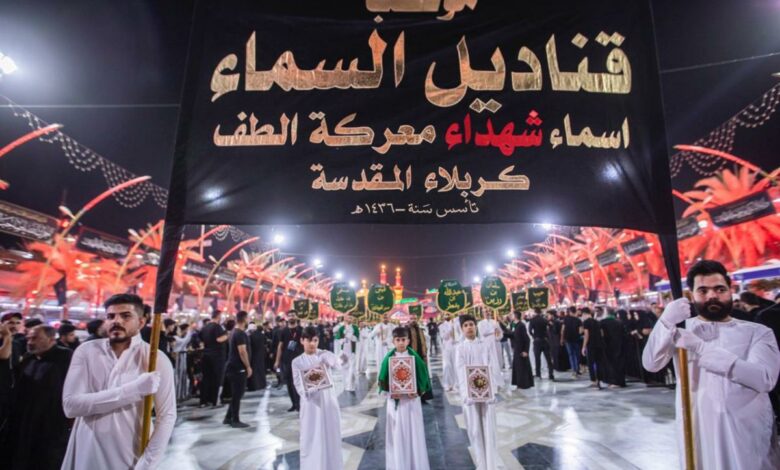 "Birir, Umm Wahb, Abs, Aslam, Qanab and Abd al-Rahman" and the names of other supporters of the Master of the Martyrs, Imam Hussein (peace be upon him), toured the area between the Two Holy Shrines, where the embroidered names were carried by the youth of the 'Qanadeel al-Samaa' (Lanterns of Heaven) procession, on the thirteenth day of Muharram.
This year, the participants decided to go out with a massive Husseini march to commemorate the painful day of the burial of the pure martyrs' bodies.
The names of the supporters of Imam Hussein (peace be upon him) who sacrificed their pure souls in defense of him and his divine cause on the day when the war was raging and danger loomed over them from all sides, were written on green signs.
A number of mourners who witnessed the procession stressed its greatness and that the march "was remarkable and left deep sadness in their souls."
They added that "the Martyrs of Al-Taff always remind us of the true meaning of true sacrifice in supporting and defending the causes of the Ahlulbayt (peace be upon them).