Iraq
Twereej Run ritual in the holy city of Karbala on Ashura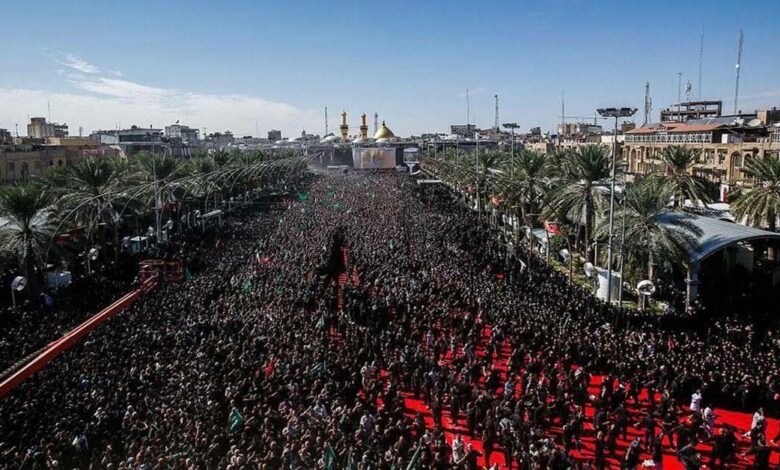 The massive mourning procession of "Twereej Run" was launched in the holy city of Karbala, after the noon and afternoon prayers.
The run started from Qantarat al-Salam, as mourners made their way to Twereej Street leading to the Holy Shrines of Imam Hussein and al-Abbas (peace be upon them).
Millions of mourners participated in the ceremony by walking to the holy shrines barefoot, while beating their chests and slapping their heads and faces, in commemoration of the painful day of Ashura.
They also chanted, "Labbaika Ya Hussein," around the burning tent, which was erected to commemorate the burning of the tents of the Master of Martyrs, peace be upon him.
The mourning rituals of the Twereej Run has been held in the holy city of Karbala for many years and has been confirmed by scholars, and Sayyed Bahr Al-Uloom, one of the senior scholars of the holy city of Karbala visited Imam Al-Mahdi, may Allah hasten his honorable reappearance, in this mourning.