Iraq
Misbah Al-Hussein Foundation forms young choir ensemble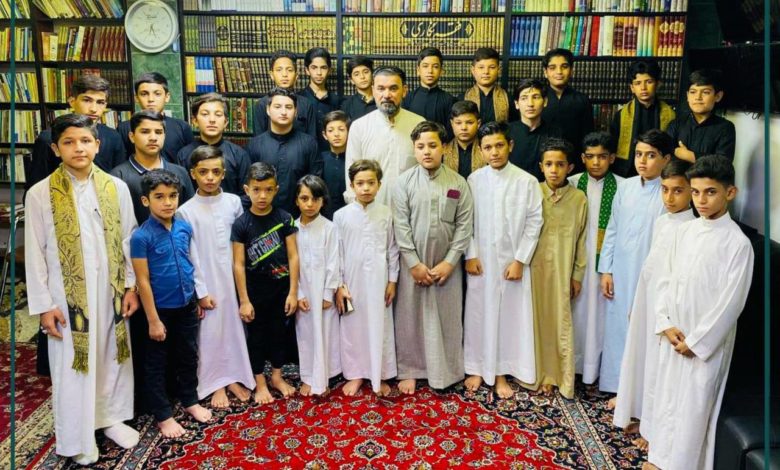 Misbah Al-Hussein Foundation for Relief and Development has formed (The Ritual Choir Ensemble), which is affiliated with the Foundation's media department.
The ensemble's work was launched at the beginning, by releasing a number of Husseini ritual chants and poems, which translate the true faith and high Islamic values.
Mr. Ahmed Madi, the head of the media department in the foundation, stated that the ensemble started from the foundation's goals and its belief in nurturing young energy and young talents in order to build and develop them, in accordance with the thought and teachings of the Ahlulbayt, peace be upon them, and the recommendations and directives of the Office of Grand Ayatollah Sayyed Sadiq al-Husseini al-Shirazi.
The official establishment of the ensemble was the first of Dhul-Hijjah this year (1443 AH), corresponding to 1 July 2022.
The foundation has prepared a teaching and training curriculum that suits their abilities and ages in coordination with specialists, refining their talent, developing their capabilities, and putting them on the path of true Husseini creativity.