Iran
Daily Session of Grand Ayatollah Shirazi with scholars, believers in Qom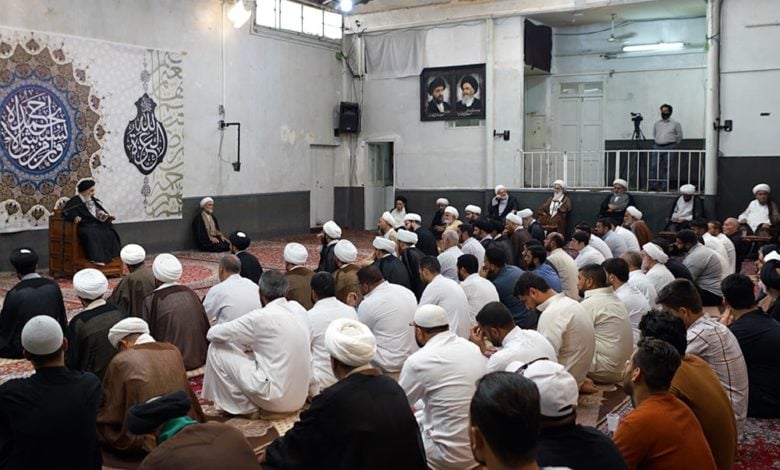 The daily scientific session of the Supreme Religious Authority, His Eminence, Grand Ayatollah Sayyed Sadiq al-Husseini al-Shirazi, was held in his honorable house in the holy city of Qom, on Monday, 27 Dhu al-Qa'dah 1443 AH (06/27/2022 AD), in the presence of scholars, religious figures and students of the Islamic Seminary.
At the beginning of the session, one of the attendees asked:
"Who is considered a frequent traveler?"
His Eminence Grand Ayatollah Shirazi replied:
"According to the honorable and reputable narrations, a frequent traveler is one who does not stay, in most cases, in one place for ten days. The prayers of this person must be performed in full, and it does not make any difference whether he is traveling for business or pleasure."
His Eminence also answered other inquiries raised by the attendees on other topics.