Afghanistan
One year after Taliban seized power, devastation, killing, marginalization and terrorism hang over lives of Afghans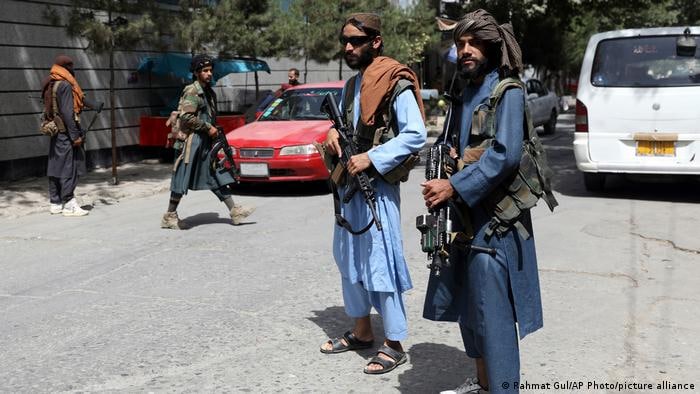 A report by Shia Waves News Agency shed light on the lives of the Afghan people, a year after the Taliban movement seized power and took over the reins of power in the country.
The report mentioned, "The chaotic end of the twenty-year war in Afghanistan led to the return of Taliban gangs to power, and in the twelve months that followed, the lives of many ordinary Afghans were changed beyond recognition, especially in denying girls an education, forcing women to leave work, not to mention the lack of international aid and the escalation of terrorist acts."
The Taliban declared this day, the fifteenth of August, an official holiday in the country on the occasion of what it called 'the victory of the Afghan jihad'. However, what the country witnessed in just one year confirms that it is a false and deceptive victory.
The report added, "The beginning of the oppressive and bloody Taliban rule was to strip the rights of women and girls, and the impact was devastating on them, so they became invisible in public life, as the Ministry of Women's Affairs was abolished and replaced by the Ministry of Virtue, which is charged with imposing the extremist interpretation of Islamic law."
Girls were also prevented from secondary and higher education, and women were prevented from government jobs and from traveling outside their cities unless accompanied by a male relative, leading to a lack of access to the necessary health care, according to the report.
As for the economic and humanitarian crisis, most international aid to Afghanistan was suspended after August 2021, and the Afghan government's assets – most of which are held in US banks – were frozen, which led to the almost complete collapse of the Afghan economy and banking system, plunging the country into a catastrophic humanitarian crisis.
On the security level, the country witnessed numerous terrorist acts, some of them were of unknown origin, and others claimed by the ISIS terrorist organization, which primarily targeted Shia residential neighborhoods, most notably the bombing of mosques, schools and markets, which led to the death of dozens of victims, including young children.
The elements of the terrorist movement also encroached on the religious manifestations of the Shias, and restricted the followers of Ahlulbayt (peace be upon them) to prevent them from holding mourning ceremonies on Ashura and the Arbaeen Pilgrimage of Imam Hussein (peace be upon him) in all ways, and then issued its arbitrary decision to cancel the official holiday of Ashura from the Afghan calendar.
The Taliban have also imposed widespread restrictions on media and freedom of expression in an attempt to stifle criticism and dissent, resulting in dozens of journalists being arbitrarily arrested and protesters beaten in the streets.