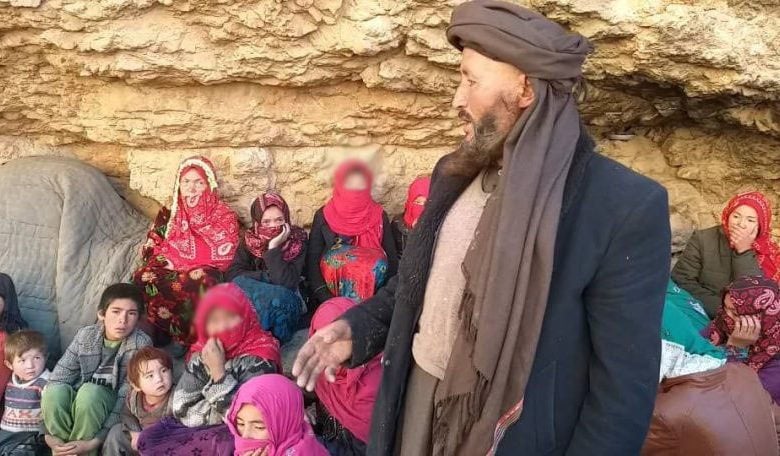 The Taliban movement has displaced thousands of Afghan Hazara Shias from their areas in which they live, to take the mountains and desert as their dwelling in tragic and difficult circumstances.
More than two thousand families of Hazaras from the Balkhab region are living in difficult conditions due to the Taliban's attack on them and their displacement from their homes to the mountains and desert, and they are living in a tragic situation.
The people called on the Islamic world and international organizations to stand with them and return them to their areas, as they are suffering greatly, especially children and the elderly.
Human Rights Watch had earlier held Taliban leaders responsible for forcing residents to partially displace land to distribute land to their supporters in several provinces across Afghanistan, accusing them of carrying out evictions targeting Hazara Shia communities as a form of collective punishment.
Since the Taliban came to power in August, it has asked many Hazaras to leave their homes and farms, in many cases with only a few days' notice and without any opportunity to prove their legal title to the land.