Islam World
Syrian army kills dozens of IS terrorists in Idlib countryside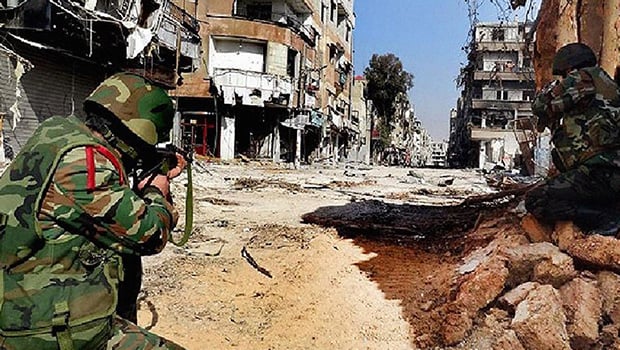 The Syrian army in charge of defending the city of Jasr al-Shaghour targeted the positions of the terrorists in Shaikh al-Jabir town and destroyed their military hardware
The Syrian army in charge of defending the city of Jasr al-Shaghour targeted the positions of the terrorists in Shaikh al-Jabir town and destroyed their military hardware.
The army units took control of the town after fierce clashes with al-Nusrah Front's terrorists and killed and wounded several members of the terrorist group.
The ringleader of the so called 'North Sky Battalion' terrorist group was also among those killed in the clashes.
The Northern Province of Idlib bordering Turkey has been the scene of insurgency since 2011 when a large number of international terrorists infiltrated into the province from Turkey.