Islam World
Photo gallery depicts the battle of Attaf organized in Holy Karbala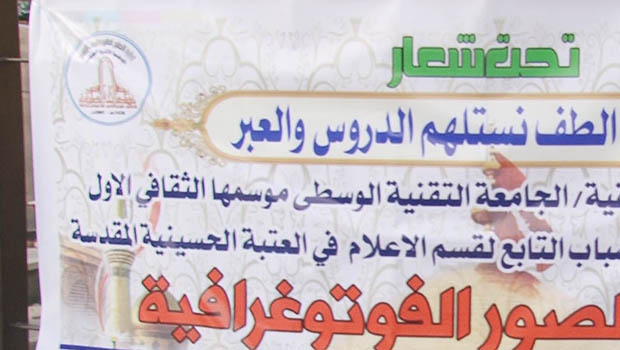 In collaboration with the Imam Hussein Holy Shrine, Collage of Applied Fine Arts of the Middle Technical University in the Iraqi capital of Baghdad has organized a photo gallery in Baynul Haramain area in the holy city of Karbala
In collaboration with the Imam Hussein Holy Shrine, Collage of Applied Fine Arts of the Middle Technical University in the Iraqi capital of Baghdad has organized a photo gallery in Baynul Haramain area in the holy city of Karbala.
The organizers said that the gallery depicts the battle of Attaf, pointing out that the photos reflected the battle at that time.
They added that the gallery will be also held in the next years to add more artistic dimensions to the gallery.