Islam World
Bodies in the second mass grave of Speicher Base to be given to their families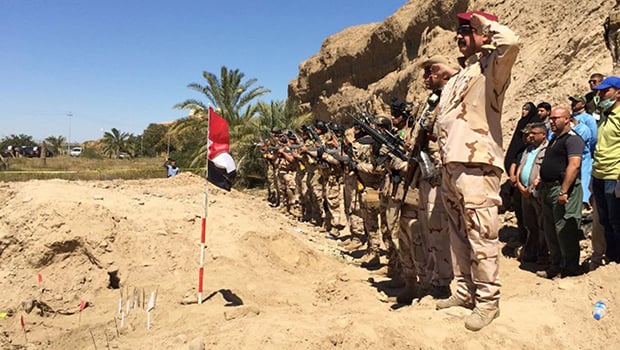 The bodies in the second mass grave found in the military base of Speicher are going to be identified and given to their families
The bodies in the second mass grave found in the military base of Speicher are going to be identified and given to their families.
The Speicher massacre saw the terrorists executing more than 1,700 army cadets, mostly Shia Muslims who had been kidnapped from the camp on June 12 last year.
Following the abductions, the attackers took the victims to the complex of presidential palaces, killed them, and threw their bodies in the river. The massacre was filmed by IS and broadcasted on social media.