Islam World
Iraqi forces destroy 4 IS boats while trying to sneak into al-Baghdadi district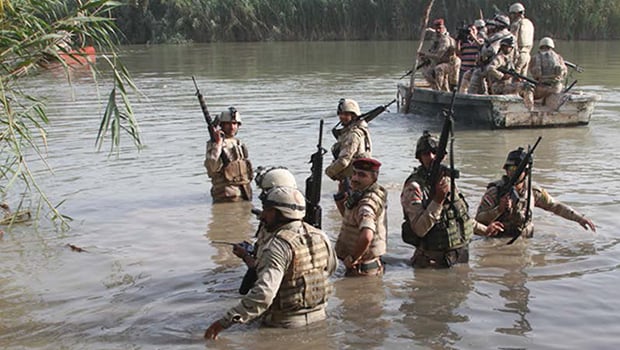 Chairman of al-Baghdadi district in the Iraqi province of Anbar, Mal Allah al-Obeidi announced the destruction of four boats belonging to IS while trying to sneak into the district
Chairman of al-Baghdadi district in the Iraqi province of Anbar, Mal Allah al-Obeidi announced the destruction of four boats belonging to IS while trying to sneak into the district.
He said that a force of the army was able  to destroy four boats carrying IS terrorists while trying to cross Euphrates River to al-Baghdadi district, 90 km west of Ramadi.
He added that the security forces managed to kill the ISIS elements after clashing with them.