Islam World
Imam Ali Holy Shrine continues preparations for the third National Quranic Contest for Students of Religious Sciences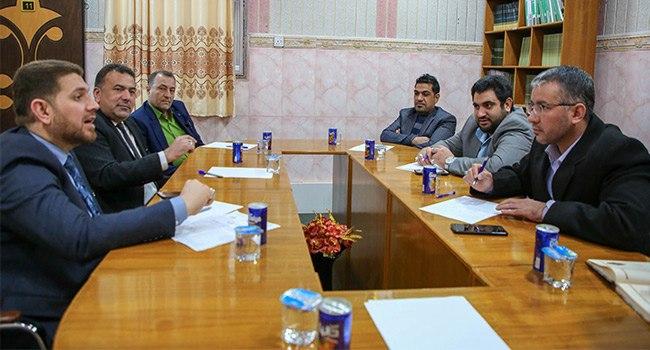 A delegation from the National Center for Quran Sciences, affiliated with the Shia Endowment, visited the Holy Quran Center Imam Ali Holy Shrine to discuss the establishment of the Third National Quran Contest for
A delegation from the National Center for Quran Sciences, affiliated with the Shia Endowment, visited the Holy Quran Center Imam Ali Holy Shrine to discuss the establishment of the Third National Quran Contest for Students of Religious Sciences, which is expected to be organized this month.
The delegation included professors Ali Al-Khafaji, Sabah Al-Sarai, and Sami Al-Gharawi, who were received by Dr. Ahmed Al-Najafi, Director of the Center for the Holy Quran at the Holy Shrine, and PR official Hassan Al-Amri.
The two sides discussed the necessary preparations for the success of this national Quranic event and the mechanism used in holding the competition, as well as overcoming all difficulties in this field.