Islam World
Int'l Observatory on monitoring Ashura processions: Millions of believers commemorated tragic Ashura worldwide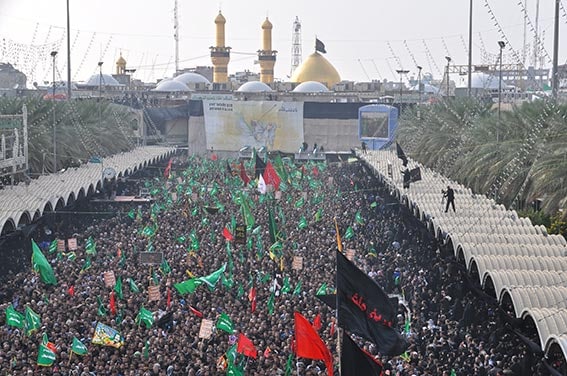 A report issued by the International Observatory on monitoring the ceremonies commemorating the days of Ashura and the revival of the days of Muharram in five continents.
The International Observatory is concerned with monitoring, across the world, whatever is related to Ashura day.
This year's report stated that 314,000 mourning ceremonies in five continents were established, including 2,260 central ceremonies in 84 countries and 312 major cities across the world.
The report also mentioned that more than 267 million people participated in the revival of the Muharram and Ashura 1444 AH.
Furthermore, over 26,070 processions, and 21,630 bodies commemorated this tragedy.
The Observatory also said that high-ranking figures participated in the mourning ceremonies Muharram for this year, as well as distinguished participation of many scholars of other Islamic sects in more than one country.
The Tuwereej Run was the largest procession and gathering to mourn the Master of the Martyrs, peace be upon him, and the number estimated at 2.7 million people.
The number of pilgrims to Imam Hussein, peace be upon him, during the ten days of mourning gatherings exceeded 11 million people.
More than 129 million liters of water were distributed during the ten days of the councils.
More than 155 million meals were distributed during the ten days of Muharram.
It is mentioned that these activities to revive the Muharram ceremonies are not supported by any state or government, but are special efforts from the people of righteousness and the path of goodness and charity.