Islam World
Sultan of Indian Bohra Muslims prays at sanctuary of Imam Ali in Kufa Grand Mosque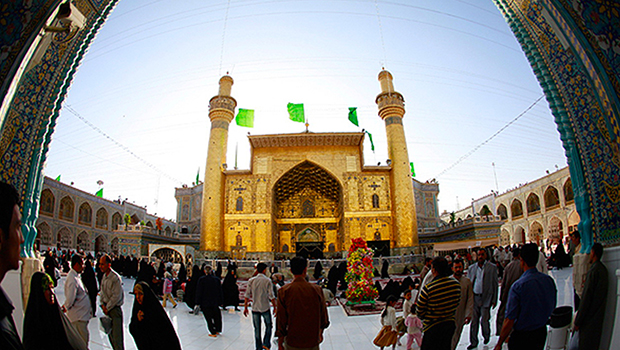 Sutan of Indian Bohra Muslims and a large number of his followers were honored to pray at the Sanctuary of commander of the faithful, Imam Ali, peace be upon him, in Kufa Grand Mosque
Sutan of Indian Bohra Muslims and a large number of his followers were honored to pray at the Sanctuary of commander of the faithful, Imam Ali, peace be upon him, in Kufa Grand Mosque.
The sultan was received by the secretary general of Kufa Grand mosque and the shrines attached to it, staff of secretariat and associates of the mosque. The sultan expressed his admiration to construction of the mosque and shrines.
At the conclusion of the visit, Sultan of Bohra thanked the General Secretariat of the Grand Mosque of Kufa secretariat for the warm reception and hospitality.