Islam World
Dar-ol- Quran of the Imam Hussein Holy Shrine holds a Quranic gathering in Anbar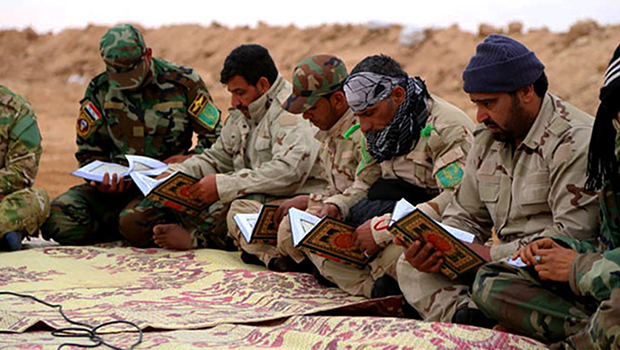 Dar-ol-Quran Division of the Imam Hussein Holy Shrine has held a Quranic gathering in the western Iraqi province of Anbar to morally support the volunteers of the Popular Mobilization Forces
Dar-ol-Quran Division of the Imam Hussein Holy Shrine has held a Quranic gathering in the western Iraqi province of Anbar to morally support the volunteers of the Popular Mobilization Forces.
The gathering, which was held in Rhaliya area, south of Anbar, aims at supporting the volunteers morally and spiritually in their war against the takfiri groups.
Quran copies and a large number of Quranic releases were distributed on them.