Islam World
An American convert to Shia Islam visited the Imam Ali Holy Shrine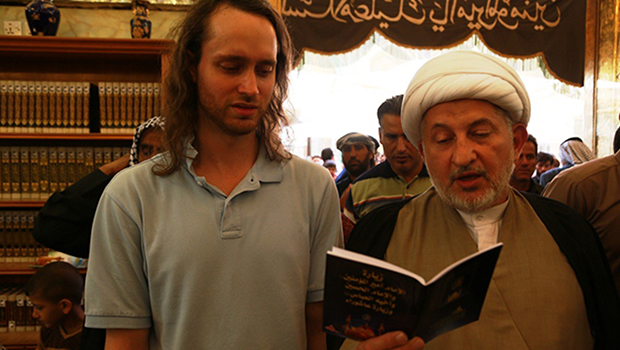 A newly American Shia covert visited the holy shrine of Imam Ali, peace be upon him, shrine in his trip to Najaf, Iraq
A newly American Shia covert visited the holy shrine of Imam Ali, peace be upon him, shrine in his trip to Najaf, Iraq.
The American youth, known as Lucas Bronks, who had been a devoted Christian before converting to Shia Islam, started studying about Islam after meeting a Pakistani Shia man. After a while when he grew fond of Imam Ali and Ahlulbayt, peace be upon them, he converted to Shia Islam.
He described his feelings after visiting the holy shrine and said that he is standing before the master of humanity, justice, and forgiveness.