Islam World
NEWS
Syria
Martyrdom of 9 Syrians in an attack by ISIS terrorist organization in the western countryside of Deir Ezzor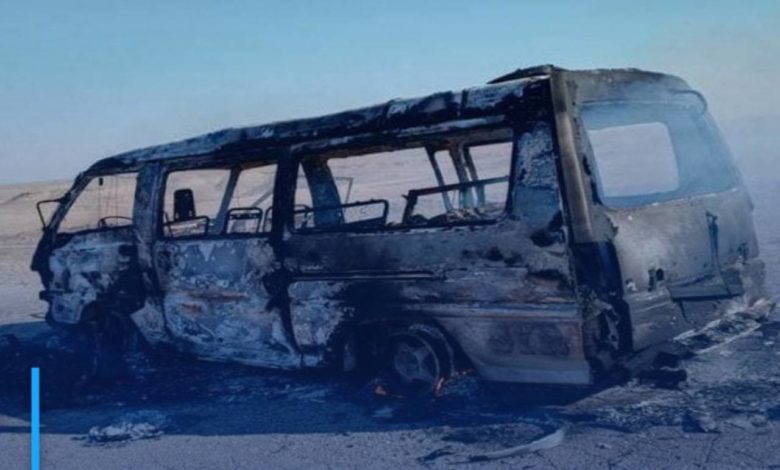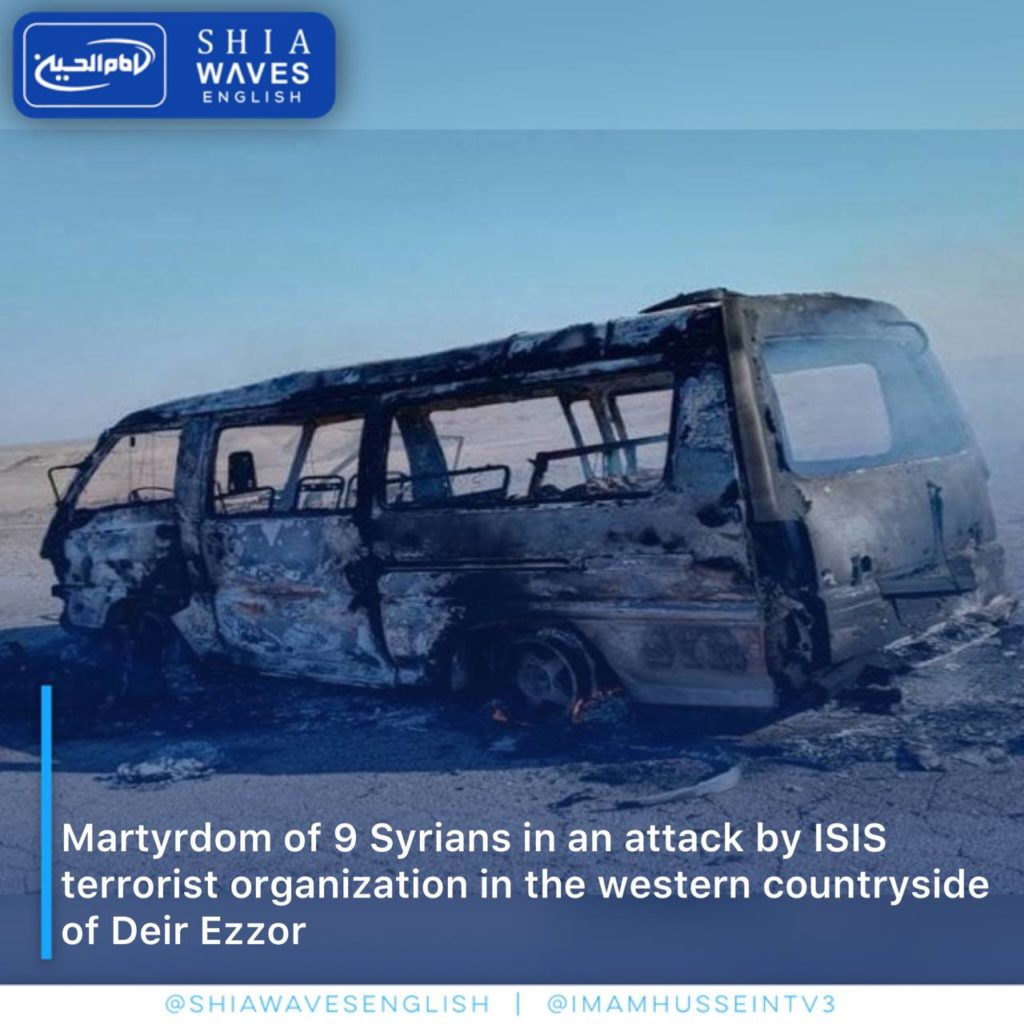 ---
ISIS terrorists launched a violent attack targeting the "Al-Madhoul-Ain Albu Juma'a" road in the Al-Masrib desert in the western countryside of Deir Ezzor in Syria.
According to news sources, the terrorists blocked the highway, killed everyone and burned their cars and motorcycles.
The sources explained that the two cars carried 2 shepherds and 7 employees of the Syrian Oil Company, as well as a member of the 17th Division of the Syrian Army.
As a result, units of the Syrian army set out to confront the attack, support the military posts and pursue the organization's terrorists, as the martyrs were evacuated, one of the injured was rescued, and they redeployed and controlled the area and restored security.
………..