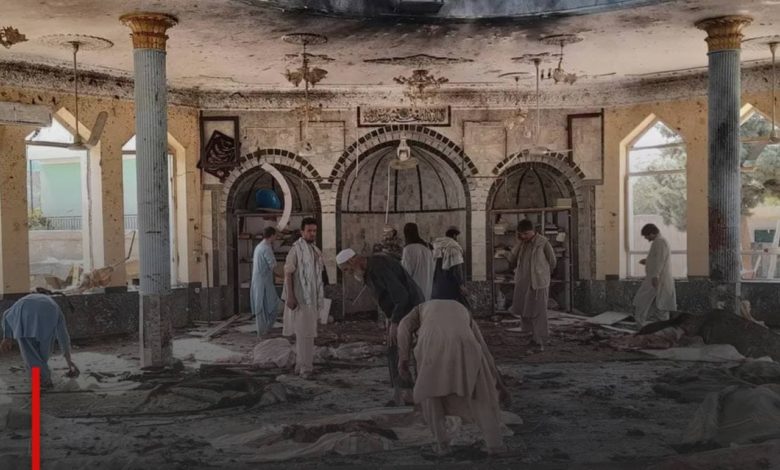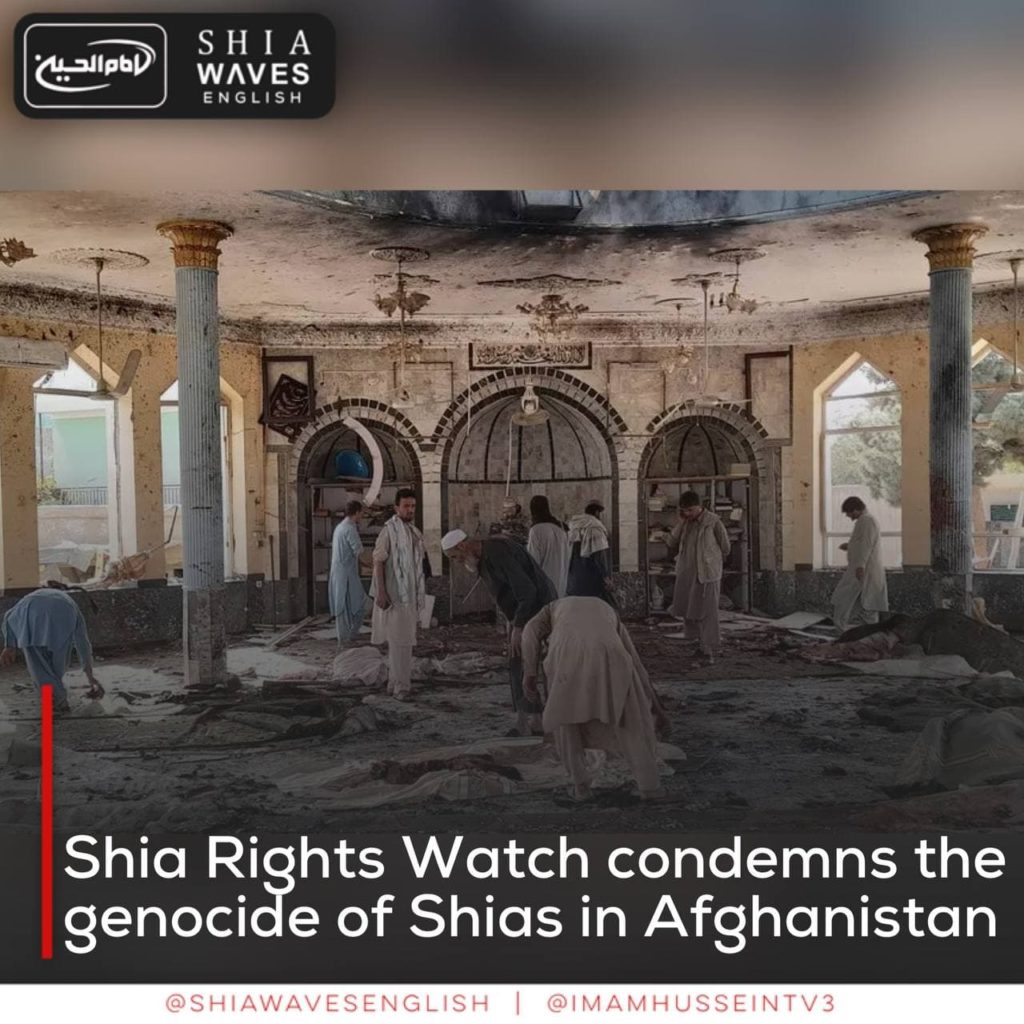 ---
Shia Rights Watch condemned the terrorist bombings that targeted Shia Muslims in Kunduz province in northern Afghanistan, stressing that a genocidal war is being waged against Shias in the country.
The organization said in a statement that "115 martyrs were killed and more than 230 were wounded after terrorist organizations targeted a number of mosques and Husseiniyahs during Friday prayer in Kunduz province."
The organization added that Shia Muslims have become in an unenviable situation inside Afghanistan after the Taliban took over the reins of power, as millions of Shias face the danger of terrorist organizations that have become free and able to target whatever they want with the absence of protection and security supposed to provide civilians and the defenseless.
The organization called on international humanitarian and human rights organizations to condemn the violations against the Shias amounting to ongoing war crimes, stressing the need for the international community to work to stop these crimes and punish the terrorist parties responsible for committing them in accordance with international anti-terrorism laws.