Islam World
Iraqi army and Popular Mobilization Forces seize cache of missiles and rockets in Samarra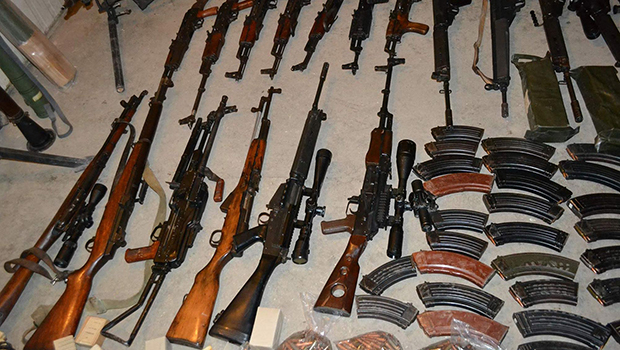 The Iraqi security forces backed by the Popular Mobilization Forces have seized a large quantity of weapons in Samarra
The Iraqi security forces backed by the Popular Mobilization Forces have seized a large quantity of weapons in Samarra.
An official of the Popular Mobilization Forces said that a joint forces seized a cache of missiles and rockets belonging to IS terrorists during a military operation north eastern Samarra.
 He added that the joint forces seized 30 rifles, 3 Grad rockets, and 8 Katyushas, along with explosive devices.
He went on saying that the operations of Labaik Ya Rasoul Allah are continuous, pointing out that more than 8500 KMs were liberated since the start of the military operations.